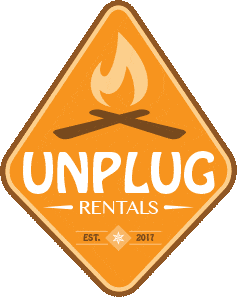 The ultimate way to see the Ningaloo Reef! Experience the Cape Range canyons before soaring over the vast wildlife of the world heritage Ningaloo Reef!
The best way to spot the world famous Whale Sharks or majestic Humpback Whales (seasonal). See an abundance of marine wildlife while getting your first taste of what it feels like to fly like a bird!
Birds Eye View offers the ultimate experience of the North West Cape. Situated on the remote North West Coast of WA, Exmouth is a hidden gem of contrasting land and sea. From the red ranges through to the rich turquoise reef abundant with marine life, locals admit that the only way to experience the cape's true beauty is from the sky.
With the recent advent of hang gliders and microlights it is once again possible to taste the sheer exhilaration of «no frills» aviation in a way that the use of modern aerodynamic design and materials know-how has rendered both safe and affordable for all.
In one of the most unique and picturesque environments in the whole of Australia, from canyons to reefs, from Turtles to Dugongs, from Manta Rays to Tiger Sharks, from Whale Sharks to Humpback Whales, we invite you to Get High on Ningaloo!!!
Location:
The Exmouth Aerodrome is located 13km to the south of Exmouth town. We are located in Hangar 28. Please arrive 30 min before time allocated.
Duration: 60 Minutes (approx.)
Free photos, captured from a wing mounted GoPro camera
Complimentary stubby holder to remember your amazing Birds Eye View flying experience
How do I know if a tour is confirmed?
When we receive your tour booking through our website, we take a pre-authorisation for the cost of the tour on your credit card and liaise with with the operator to book your flight. As soon as we get their confirmation, we process the payment via credit card and will email you all the details and a booking confirmation number.
What happens in case the operator is booked out or the date is unavailable?
We will do our best to find an alternative timeslot with the operator. You are free to accept or decline!
In the rare case we can't find any available spots or if you don't like the alternative offered, we will cancel the pre-authorisation on your card and no payment will be taken!
Operator

Ningaloo Microlights

FAQ

If our flight is cancelled due to bad weather do I lose my money?
Absolutely not. Pilots make the determination on weather conditions, as they are the experts on its affect on flying. Cancellations made by you, with less than 48 hours notice are subject to full charge. Also, be aware that if we experience a short weather delay anytime during our daily schedule, it can delay your lesson time.

Is this an aerial tour?
No. This is a hands-on introductory flight lesson with an HGFA-Certified Flight Instructor. Our training area happens to be over the beautiful Norcape Peninsula and the Ningaloo Reef Coastline. Our main goal is teaching you about the easiness and fun of this sport. Within 10 minutes you should be quite comfortable in flying the aircraft straight and level and doing gentle turns. We want you to come away from your flight with an experience of a lifetime and the feeling of I can do this.

What should I wear?
Shorts and a T-shirt are fine. You will be provided a flight suit, gloves and protective helmet. Closed-toe shoes and socks are recommended for warmth. Please no flip flops. Customers who book the early lesson may want to bring a sweatshirt.

Is there a weight limit?
There is a 125kg maximum weight limit for each passenger.

Can I bring my own camera?
Loose articles in a high-speed open aircraft can be a big safety hazard with a spinning propeller behind us. We have found that trying to be a photographer while taking your introductory lesson takes away from the experience. We offer photo packages to document your lesson.

How safe is it?
Birds Eye View Ningaloo uses the latest state-of-the-art aircraft equipped with a backup rocket-propelled parachute system, a GPS emergency location transmitter and transponder. Each student also wears a flotation device. We have safely shared our love of flying with over 4,600 flights since Birds Eye View Ningaloo started in May 2008.

Operators Cancellation Policy

Birds Eye View Ningaloo operates flights daily on demand. It reserves the right to cancel due to weather conditions, availability of aircraft and pilots as well as air traffic control. Birds Eye View Ningaloo has a 48-hour non-refundable cancellation policy. If you cancel your flight within the 48-hour window, the full amount of the flight(s) booked will be charged if we do not fill your timeslot. An $80 late-change fee is charged for rescheduling your flight to a different day within the 48-hour window if we do not fill your slot.