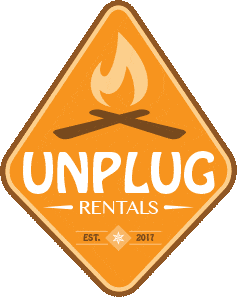 An experience like no other – let us realise your dream of swimming with a Whale Shark during your stay at Ningaloo Reef!
(Late March – End July)
We will take care of your Whale Shark tour booking so you have only one point of contact! With our 14+ years of experience around Ningaloo you can rest assured to be in good hands! We've paired up with Live Ningaloo, a similar boutique style operator like us offering Whale Shark tours for a maximum of 10 people!
Swim with the largest fish in the ocean on a Whale Shark Tour right here in the turquoise waters of Ningaloo Reef!
Leave the hard work with us! Unplug Rentals will take care of your Whale Shark tour booking so you have only one person to talk to! We pick the most suitable day during your camping holiday for your tour, check availability and organise your booking.
We've paired up with Live Ningaloo to offer you the same personal service and experience you are used to from our own caravan hire operations.
If you are wondering which Whale Shark experience to select on the Ningaloo Reef, the difference between Live Ningaloo and everyone else is numbers. Their focus is on offering small group tours, to allow the greatest amount of interaction between you and the Whale Sharks. They host a maximum of 10 guests on each Whale Shark swimming adventure, giving you the most intimate and bespoke tour experience, the greatest flexibility, and the most time in the water. You'll be able to interact closely with these beautiful creatures as you snorkel and swim beside them in the warm, clear waters of the Indian Ocean. The Ningaloo Reef is home to abundant sea life and you may also spot dugongs, turtles, humpback whales, blue whales, minke whales, orcas, dolphins, manta rays, stunning tropical fish and many types of coral on your adventure.
Complimentary transfers to and from Exmouth township to Tantabiddi Boat Ramp departure point.
(if you camp in Cape Range National Park, you'd have to meet the crew at 8:45AM at Tantabiddi boat ramp)
Full day (7 hour) excursion shore to shore
Luxury vessel 'Wave Rider' with qualified skipper, deckhand, photographer and marine scientist guide
High quality wet suits and snorkel gear
Educational 'pre-swim' session
Light Morning tea and beverages
Delicious lunch, snacks, canapé
Glass of bubbles at day's end to toast your adventures
Spotter plan guidance
Complimentary professional digital photography on deck and underwater
Afternoon coral reef snorkel (conditions permitting)
How do I know if a tour is confirmed?
When we receive your tour booking through our website, we take a pre-authorisation for the cost of the tour on your credit card and liaise with with the operator to book your tour. As soon as we get their confirmation, we process the payment via credit card and will email you all the details and a booking confirmation number.
What happens in case the operator is booked out or the date is unavailable?
We will search our pool of operators and offer you a suitable alternative. You are free to accept or decline!
In the rare case we can't find any available spots or if you don't like the alternative offered, we will cancel the pre-authorisation on your card. No payment will be taken in this case!
Tour Operator

Live Ningaloo

Season

Late March to end of July

Minimum age

5 years

Operator Cancellation Policy

No refund can be given in the event of non-arrival or any unused services due to flight and/or weather disruption. As a small bespoke tour operator operating over a short season, our business depends on maximising occupancy and cancellations often result in empty seats due to booking lead times and limited air capacity.

Cancellations must be made in writing (post or email) and received by Live Ningaloo 14 days before the date of the booked tour. To avoid any miscommunication, requests for cancellations or amendments over the phone will not be accepted.

A date change may be made by the passenger in consultation with Live Ningaloo up to 48 hours prior to the tour subject to availability. Date transfers (rescheduling) are permitted up to 7 days prior to the departure date, any changes made 7 days – 48 hours prior will incur a $25.00 re-booking fee.