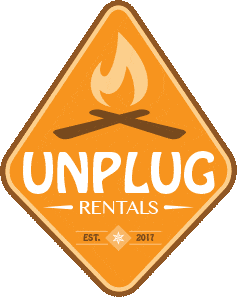 An experience like no other – let us realise your dream of swimming with a Whale Shark during your stay at Ningaloo Reef!
(mid March – early August)
We will take care of your Whale Shark tour booking so you have only one point of contact! With our 14+ years of experience around Ningaloo you can rest assured to be in good hands! We've paired up with 3 Islands Whale Shark Dive, a high quality Whale Shark tour operator with excellent customer reviews.
Swim with the largest fish in the ocean on a Whale Shark Tour right here in the turquoise waters of Ningaloo Reef!
Leave the hard work to us! Unplug Rentals will take care of your Whale Shark tour booking so you have only one person to talk to! We pick the most suitable day during your camping holiday for your tour, check availability and organise your booking.
We've paired up with Three Islands Whale Shark Dive to offer you a more affordable Whale Shark experience – especially for families, without compromising the quality of the tour. We have been on multiple tours with this operator and can recommend them 110%!

Ningaloo Reef on the Coral Coast is one of Western Australia's natural treasures - alive with an abundance of marine life, turquoise waters and dazzling white beaches set against a backdrop of rugged limestone ranges. Three Islands Whale Shark Dive specialises in whale shark snorkel and swim adventures on the reef between mid-March and mid-August. Although the tour focus is on swimming with whale sharks, an amazing variety of reef life such as manta rays, turtles, dolphins, whales and even dugongs may be sighted during the cruise.
The dedicated Three Islands guiding staff are absolutely passionate about their work and love to share their intimate knowledge of whale sharks and the marine environment with guests. Guests are safe in the hands of their experienced crew, who have many years of marine experience and operate the vessel with precision to ensure your safety.
Tour Itinerary
Your day starts at approximately 7:15am when the Three Islands' air conditioned courtesy bus picks you up from your Exmouth accommodation for the 36 kilometre journey to the Tantabiddi Boat Ramp departure point. During the drive to Tantabiddi, an informative and factual commentary on local points of interest is given, including the Cape Range National Park. The day's program is also outlined, helping to ensure you feel relaxed, informed and comfortable about the upcoming day's events.
If you are staying at one of the campsites in Cape Range national park, you will need to drive to the boat ramp in the morning to meet with the crew at 8:00am.
From the boat ramp you are transferred to the 17 metre "Draw Card". Once on board, wetsuits and snorkel equipment are fitted, the crew are introduced and a vessel safety brief is given.
A short cruise through the lagoon and the marine adventure begins with an introductory snorkel on the beautiful inner Ningaloo Reef. If required, assistance and snorkel tuition can be provided by your tour guides. Have the chance to see a turtle swim past, a ray resting in the sand and a myriad of colourful fish amongst the coral.
Following the morning snorkel, a whale shark interaction briefing is given over morning tea where the code of conduct is explained by one of your guides.
At the conclusion of the brief the vessel fires into life and you can feel the anticipation build as we head to the outer reef waiting for the spotter plane to notify us that a whale shark has been found.
The radio crackles and the adventure is about to begin, the deck starts to buzz as the crew and passengers get ready. A mix of sheer excitement with a hint of apprehension is visible on even the most experienced swimmers' faces. "What am I about to do? I'm jumping in the ocean with the world's biggest fish!?"
As the skipper lines up the boat, what awaits our first group of swimmers? Faces down, you see it emerging from the distance with it massive mouth wide open, as it gets closer and swims past, apprehension becomes amazement and the excitement builds as you swim along with your own big spotty fish! Groups are rotated through the water to snorkel alongside; always with the company safety zodiac following behind if anyone requires assistance.
Guests often let out a cheer while waiting to be picked up, ready to do it again and again. Our photographer is always there capturing images and moments that will long be remembered for the complimentary CD. Alternatively BYO USB or request a download link emailed to you.
During all the excitement, a delicious lunch is served buffet style. If time permits, we head back to the inner reef to conclude the day with a reef snorkel. You may have the opportunity to swim with manta rays if spotted (from late May) and see humpback whales from the boat (from late June).
A fruit and cheese platter finishes off the day, with a complimentary beer and champagne as we cruise back to the boat ramp, and then back home to your accommodation.
Dedicated Spotter Plane – Shared with only one other Whale Shark Company, it lets us work away from the crowds and spend more time searching for sharks for you to swim with.
Safety tenders – Each of our vessels has a dedicated safety tender driven by an experienced driver watching over you while swimming in the water. Fully equipped and capable vessels.
Free photography package included – Experienced photographer will capture the day and all the photos are yours free on CD, Download Link, or BYO USB.
The most generous No Sighting Policy – If you don't see a Whale Shark three options are offered: A free tour on the next available day, a free, transferable, repeat voucher valid for two years, or a $100 refund per person!
Carbon offset Business – Partnered with Carbon Neutral and have planted over 4800 trees in WA since joining the program
A professional and courteous crew with years of experience in Marine Tourism and Marine Science backgrounds all working to create a relaxed friendly atmosphere on board
A multi-award winning operation. Ten consecutive years in the finals of the WA Tourism Awards, 7 Silver Medals and 2 Bronze
Courtesy transfers to and from your Exmouth accommodation in our air-conditioned buses
Quality snorkel gear and wetsuits for adults and children. Prescription masks available
An introduction reef snorkel in the lagoon to start the day and to finish, if time permits
Morning tea, delicious buffet lunch, afternoon tea and refreshments. Salads prepared fresh daily. Dietary requirements catered for
Informative and original whale shark briefing by your crew (with a theatrical twist)
A complimentary glass of champagne or beer at the conclusion of the day while cruising through the lagoon looking for wildlife.
2 x well maintained, stable vessels with large spacious shaded decks, cushioned seating, marlin board and in-water ladders
Safety and snorkel site briefings, roll calls, Informative talks on the local flora and fauna
The highest safety protocols including relevant safety equipment. Defibrillators, Oxy viva and fully stocked med kits on board both vessels.
Extra in-water support if required e.g. buoyancy aids, noodles, snorkel tuition, even a hand to hold
Safety boat ALWAYS in attendance while you swim
All DPaW fees and taxes included in your fare (GST and $18.50 DPaW fee pp)
How do I know if a tour is confirmed?
When we receive your tour booking through our website, we take a pre-authorisation for the cost of the tour on your credit card and liaise with with the operator to book your tour. As soon as we get their confirmation, we process the payment via credit card and will email you all the details and a booking confirmation number.
What happens in case the operator is booked out or the date is unavailable?
We will search our pool of operators and offer you a suitable alternative. You are free to accept or decline!
In the rare case we can't find any available spots or if you don't like the alternative offered, we will cancel the pre-authorisation on your card. No payment will be taken in this case!
Tour Operator

Three Islands Marine

Season

Mid March to early August

Minimum age

2 years

Operator Cancellation Policy

•Up to 48hrs prior to tour – full refund of monies paid (for individuals) 20% deposit held (group bookings of 5 or more).
•Within 48 hours to 24hrs from tour – 50% total payment held.
•24hrs or less including no shows or cancellation on the day – 100% of the total tour fee.
•A date change may be made by the passenger in consultation with 3 Islands up to 48 hours prior to the tour subject to availability.
•3 Islands reserves the right to cancel any tour if minimum passenger numbers are not obtained to run the tour viably. If this occurs, either a full refund or an alternative date will be arranged with the passenger.