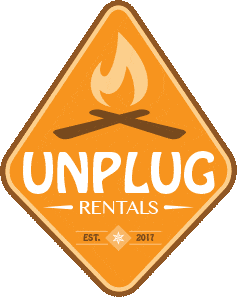 Exclusive Caravan Hire and
Camper Trailer Rental
Exmouth – Ningaloo Reef – Western Australia
[*Indicates required field | Minimum rental period: 3–5 days – seasonal]
COVID-19 – Important information for our guests
From midday Monday, 18 May 2020 campgrounds within national parks, reserves and state forest will be available for stays of up to 28 days at a time (previously 14 days) and can be made 28 days in advanced (previously 14 days)! As modified intrastate travel restrictions remain in place, visitors will only be able to visit and camp within their regional boundaries. These boundaries have been extended from Monday, 18 May 2020 and travel is now allowed between the Mid West, Gascoyne and Pilbara regions. Visitors will not be able to cross regional boundaries to go camping.

People are urged to observe the State Government's intrastate travel restrictions and observe social distancing rules when in a national park, regional park or reserve. This is an evolving situation and travel, site-specific and other restrictions may be further introduced.
For more information on COVID-19 and WA National Parks and Reserves go to: https://exploreparks.dbca.wa.gov.au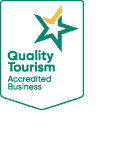 Enjoy a unique experience
Discover a new way to go camping
Hire our new family friendly Avan Aspire 555 caravan with double bed and bunk beds or pick our Jayco Swan Outback pop-top camper, popular with families and couples alike.
Camp at fantastic, remote locations around Ningaloo Reef and reconnect with nature, relax and unwind.
Spend more time with family and friends
We are all about glamping (glamorous camping). Enjoy our unique delivery, set-up and pack-down service! In other words, you can have an awesome camping experience like no other! All our vans come fully stocked. Therefore you can fly-in or drive-in and check-in – 'hotel-style'.
In addition, self tow options are available for experienced drivers and guests who would like to go beyond our delivery radius.
Book our caravans for your next holiday in Exmouth, Coral Bay, at Ningaloo Reef or beyond and enjoy an awesome glamping experience!
Caravan Hire around Ningaloo Reef • Exmouth • Coral Bay • Cape Range National Park • Warroora and Bullara Station • Karijini and beyond…
New to camping? Tired of lugging all the gear around or catching a plane to Ningaloo Reef? Rather spend more time enjoying the outdoors and less time setting up camp? Then this option is for you!
We deliver, set up and pack down the caravan for you. Therefore you can fly in and get a hire car or drive in with your own vehicle and meet us at your booked camp site. At the end of your rental, pack your bags, lock the van and you are ready to go.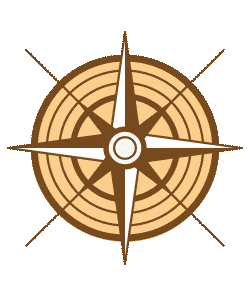 Been camping for years? Have a suitable tow vehicle and towed a caravan before?
If your answer is 'yes' and you'd rather be independent and set up your camp outside a 250 kilometres radius from Exmouth, then this option may suit you better.
Caravan Hire vs Campervan or Motorhome
What should I choose for a camping holiday at Ningaloo Reef?
There is no right or wrong answer to this, it comes down to your personal preferences and circumstances. However, with our glamping package you won't have to tow, set up or pack down, in other words – we eliminate the biggest disadvantage of caravans and camper trailers!
Here are five reasons why hiring a caravan or camper trailer from Unplug Rentals may be the perfect choice for you:
We can set up the caravan, all you need is a small car to get around at Ningaloo Reef! No need to spend money on hiring a large motorhome which will be parked up for most of the time and is a lot less fuel efficient if you do drive around.
Your caravan will be ready to check in when you arrive and all you need to do is put your food and drinks in the fridge. No need to reverse park a large RV (which can be tricky in tight spaces) and set up annex, ground sheet, chairs, table etc. while others enjoy their sunset drinks.
Head out to explore – even for 30 minutes to take some sunset photos, go for a quick shop into town or drive to a restaurant for dinner – you don't have to pack up the whole camp, you can just hop in your car! Our caravan will be waiting for you on return.
Our larger pop-top caravans are very roomy inside with comfy full size beds and provide space which camper vans usually don't have, in particular for families.
Our Avan Aspire 555 for example has superior insulation properties, much better than campervans or motorhomes and excellent ventilation.
Sometimes you need to go off grid to get your soul right.
Happy campers? Yes, totally!
Register to save on your next glamping experience!
Get 10% Off Glamping Packages!
Simply enter your name and email and receive 10% off our glamping packages for your next booking.
(Example: Delivery, setup and packdown at Warroora Station is normally 720 AUD, with discount 648 AUD – you can save 72 bucks!)
Conscious about your environmental footprint?
At Unplug Rentals we are all about making sustainable vacation easy!
So you can enjoy your camping adventure without worrying about all the stuff.
Find out how
Ready to unplug and recharge your soul?