Exclusive Caravan Hire
Exmouth, Ningaloo Reef, Western Australia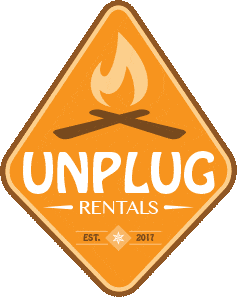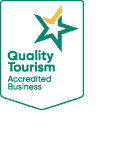 Enjoy a unique experience
Discover camping at its best
Hire our Conqueror UEV-490 Evolution off-road hybrid caravan or our Jayco Swan Outback semi off-road pop-top camper trailer. Camp at fantastic, remote locations off the beaten track and reconnect with nature.
Enjoy our unique delivery, set-up and pack-down service. In other words, you can have an awesome camping experience like no other! Our vans are fully stocked. Therefore you can fly-in or drive-in and check-in – hotel-style.
In addition, self tow options are available for experienced drivers and guests who would like to go beyond our delivery radius.
Book our caravans for your next holiday in Exmouth, Coral Bay, at Ningaloo Reef or beyond and enjoy an awesome glamping experience!
Caravan Hire around Ningaloo Reef • Exmouth • Coral Bay • Cape Range National Park • Warroora and Bullara Station • Karijini and beyond…
Our caravans and camper trailers are fully stocked and off-grid ready.
New to camping? Tired of lugging all the gear around? Rather spend more time enjoying the outdoors and less time setting up camp?
Then this option is for you!
We deliver, set up and pack down the caravan for you. All you have to do is fly in and get a hire car or drive in with your own vehicle and meet us at your booked camp site. At the end of your rental, pack your bags, lock the van and you are ready to go.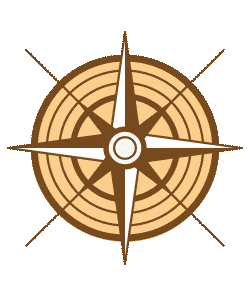 Been camping for years? Have a suitable tow vehicle and towed a caravan before?
If your answer is 'yes' and you'd rather be independent and set up your camp outside a 250 kilometres radius from Exmouth, then this option may suit you better.
Sometimes you need to go off grid to get your soul right.
THE place to book when wanting to experience the Australian outback without having to compromise too much on comforts... super comfortable and has everything you need... Could not recommend highly enough and will definitely be back.
***** Barbara Perth / Western Australia
[5-Star Review via airbnb]
We spent a wonderful week camped on the beach in the Pilbara in the Conqueror... The camper was super comfortable and all the camping gear was of high quality.
***** Heather Dardanup / Western Australia
[via ShareACamper]
Being on a time-budget, this was an unbeatable combination, you fly into Learmonth airport, drive to the wilderness of Ningaloo in 90 minutes, to an iconic outback camper meticulously set up by your host...
***** Olaf Perth / Western Australia
[5-Star Review via airbnb]
Our stay was comfortable and enjoyable and equipped with everything we needed. I would highly recommend.
***** Beverley Scarborough / Western Australia
[5-Star Review via airbnb]
Professional friendly service. Well equipped, comfortable and clean camper... A fantastic trip, just wish we could have stayed longer.
***** Joe Perth / Western Australia
[5-Star Review via airbnb]
The 'Conqueror' camper trailer had everything we needed, was clean and comfortable and set up for our use with no hassles... This is perfect if you want to camp with no towing or set up hassles.
***** Brett Perth / Western Australia
[5-Star Review via airbnb]
Sign up and save on your next glamping experience!
10% OFF custom delivery & setup fees!
Simply enter your name and email and receive 10% off our custom delivery and set up fees on your next booking.
(Example: Delivery to Warroora Station is normally 500 AUD, with discount only 450 AUD – you can save 50 bucks!)
Have a question?
Drop us a line:
Unplug Rentals • PO Box 899 • Exmouth WA 6707 • Western Australia • Phone +61 (0)439 976 912
ABN: 65970830558 • Accredited Tourism Business Australia: TCWA-ACC-02-0586 • DBCA license: HQ70323
Ready to unplug and recharge your soul?
Fill your life with adventures, not things. Have stories to tell, not stuff to show.